Thanks for visiting the Home Page of the National Conservatory of Dramatic Arts!!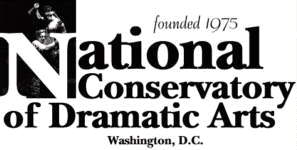 ---
Important Notices:
There will be an Open House at the Conservatory on December 8th and one on January 12th. Drop in! No appointment is necessary. Come and learn about the professional acting program; meet the faculty and the students; talk with a financial aid advisor; tour the theatre space and the studios. The next semester begins on January 23rd!!

NCDA alumni are encouraged to join the Actor's Center (703-413-3270 or www.actorscenter.org) and the Baltimore Theatre Alliance (410-783-0777). Both organizations have Audition hotlines, Newsletters, Actor registries and much more! Join today!!!

Applications for the Spring Open Auditions (ECTC, Strawhat, SETC, NETC, ITA, etc.) are available now and will be due soon - some as early as December 15th. NCDA vice president Nan Kyle Ficca is ready to help you with applications & information for many of the upcoming auditions. Call 202-333-2202 or stop by the school.
---
This site was last updated on:
November 30th, 1999
Fine print: This site is currently under construction to serve you better. Please visit often as there will be many new things added daily. Any comments or suggestions can be sent to the webmaster at ricardo_evans@hotmail.com and you may visit his website by clicking the logo at the bottom of this page. Thanks!!!
---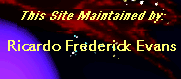 ---