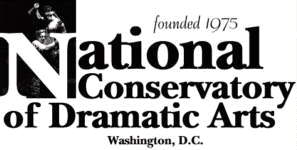 ---
About NCDA...
The National Conservatory of Dramatic Arts is a non profit institution of higher education dedicated to the discipline of performing arts. Established in 1975, the Conservatory is one of the few accredited institutions in the nation offering a structured two year program in professional actor training and a one year advanced acting program.
At the Conservatory, the curriculum emphasizes acting technique to develop the actor's ability to analyze a script from the point of view of physical action and the action moment to moment. The vision and concept of the curriculum represents a combined effort of faculty, administration, and highly regarded advisors such as Joe Mielziner, the noted Broadway designer and Harold Clurman, the noted Broadway director and critic.
Mr. Mielziner advocated the use of professional artists as teachers, and the apprenticeship approach to learning. The Conservatory has retained these tenets in its instructional program; its core faculty and guest artists and directors are both professional artists and seasoned teachers. Mr. Clurman stressed the importance of ensemble training for actors. At the Conservatory, actors learn their craft and its role in the ensemble of individuals who make up a full production.
The Conservatory's programs provide individual attention, small class settings and a faculty composed of the finest available artists from Washington D.C., New York, and Baltimore. The intention is to develop actors who will have the range and ability to perform on stage and in television and film. Our success is demonstrated by the way our graduates represent the Conservatory in the professional community.
In order to expose students to the world of professional theatre and practical application of the craft, a series of seminars, workshops, and master classes featuring playwrights, directors, and actors as well as other members of the theatre community, are offered each semester in addition to scheduled classes.
The National Conservatory of Dramatic Arts is located in historic Georgetown at 1556 Wisconsin Avenue NW and consists of a black box theatre, practice studios/classrooms, and administrative offices. The school is accessible by public transportation.
The abundance of educational and cultural institutions in the Washington metro area enables students to enhance their training and development with artistic offerings throughout the year.
---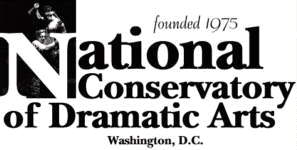 HOME